Add the final touch to your event, with that little bit extra


Available in all colours, metallic & pearl. 15gr Packets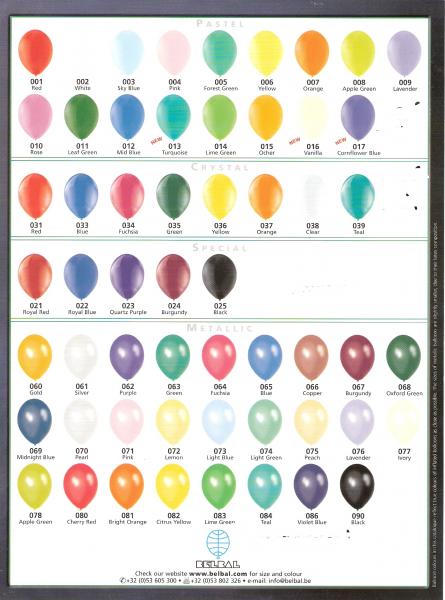 A variety of colours available. Pastel, metallic & prints. Pastels @ R9-50 per pack of 10 Metallic @ R12-00 per pack of 10 Pastel Prints @ R16-00 per pack of 10 Metallic Prints all round @ R35-00 per pack of 10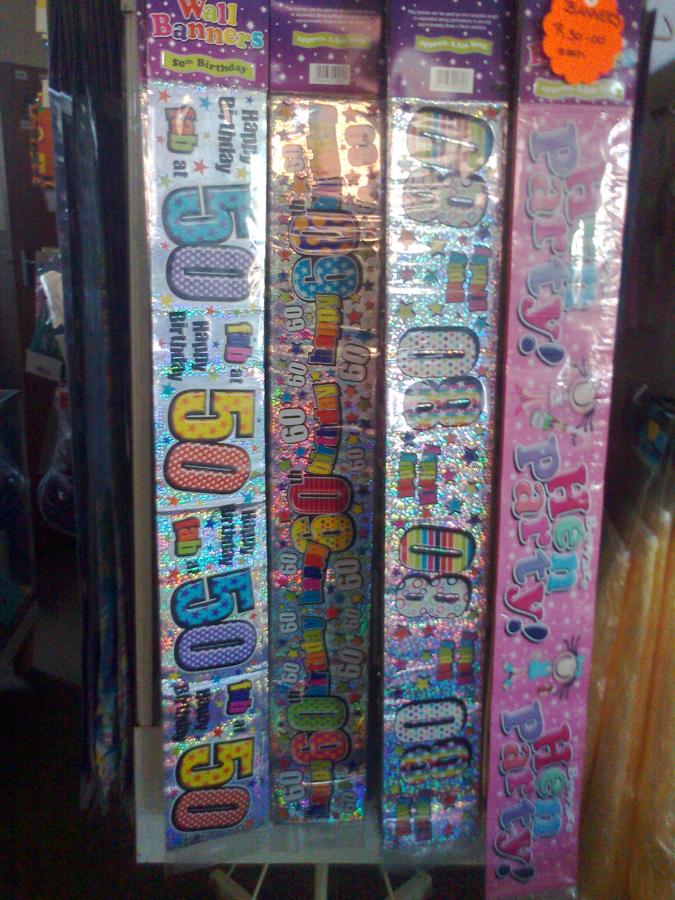 Banners for birthdays 1st - 80th. Christening, weddings, anniversaries, retirement, etc. Measures 3m long and 10-15cm wide.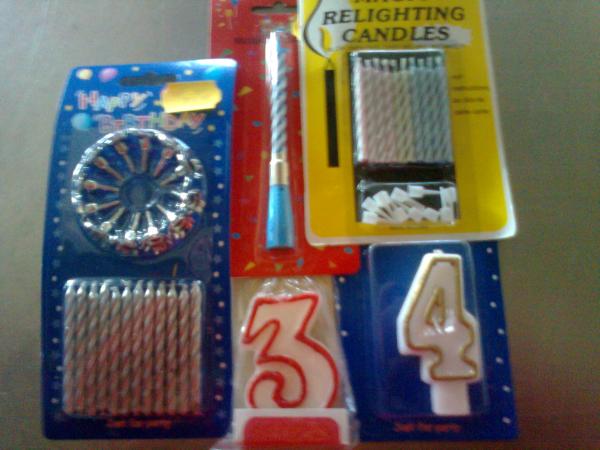 Plain, number, gold/silver, musical, re-lighting, rainbow. A wide variety of birthday candles to choose from. Starting from R5-00 to R26-00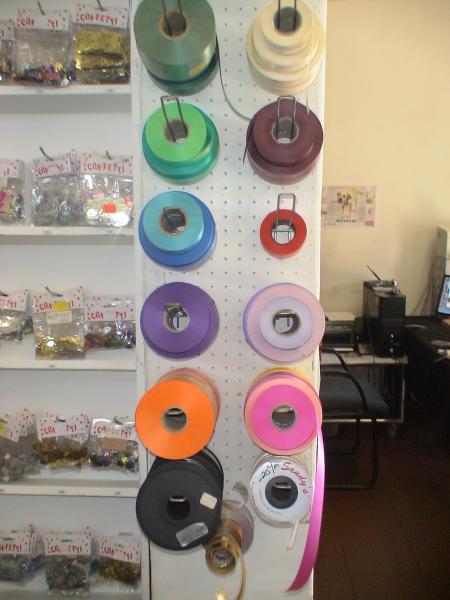 Variety of colours. Rolls 100m x 30mm at R45-00 each. Buy per meter at 50c per meter.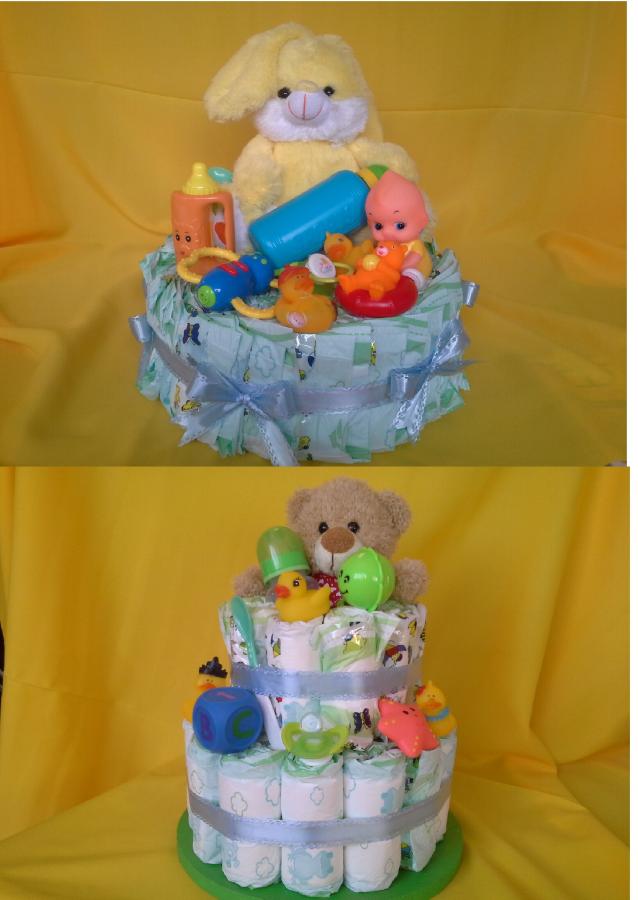 Single Layer: 24 x Nappies Double Layer: 36 x Nappies Decorated with: 1 x 20cm Teddy; 1 x Dummy; 1 x Bottle; 1 x Spoon; 3 x Bath Toys & Rattle. Purchase Price: Single: R250-00 (We supply nappi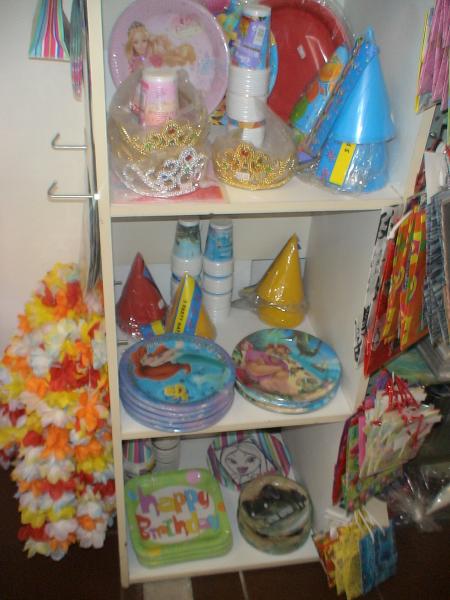 Kiddies themed and plain colours. Prices & quantities per pack vary.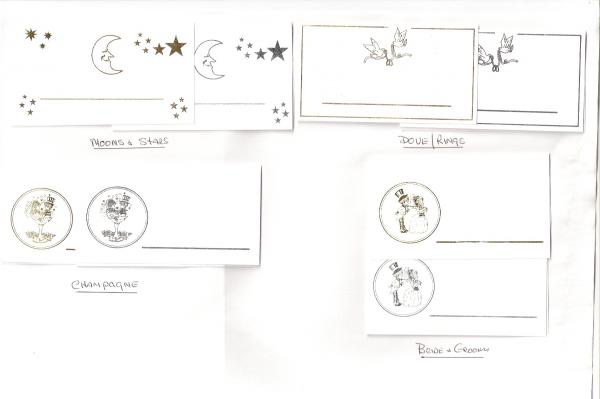 Plain, for weddings or for 21st parties. Printed in gold or silver. 20 Cards per packet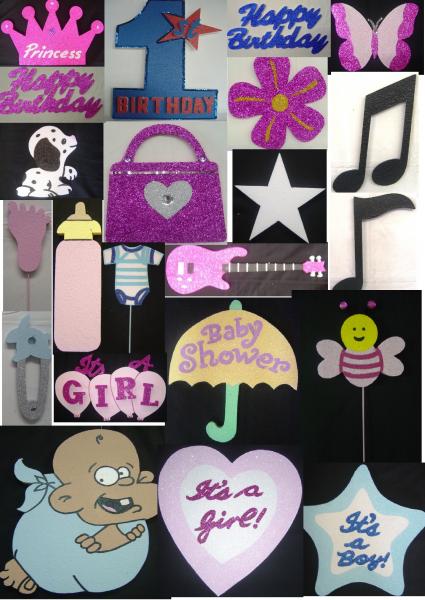 A huge variety of polystyrene wall decorations. For any age birthday, stork parties, weddings, themed parties. Contact Wilma / Michelle for a quotation on your personal requirements.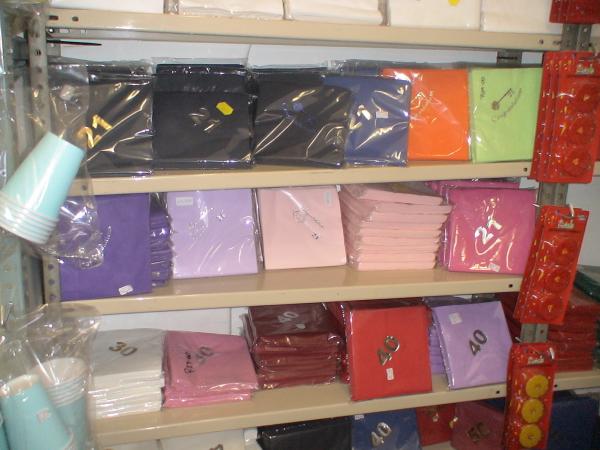 Packets of 20 ranging from R17-00 to R35-00 per packet. All colours available in plain. Designer serviettes, kiddies themed serviettes, serviettes printed with 21, 30, 40, 50 etc. in gold or silver. Wedding serviettes. A wide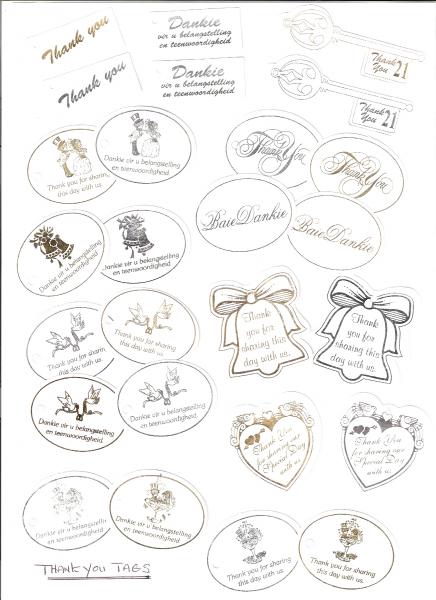 Plain Thank You, Wedding & 21st. Printed in gold or silver. Packets of 50